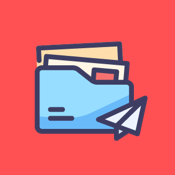 Information
Price: €19,95 / monthly
14 days free
Category: Shipping
Release date: 05/24/2016
Developer: CMDC
Support
Documentation
Shippingcosts by Postal code
Description
Show different shipping costs per postcode.

Offer your customers more options with tailor-made shipping methods.

Determine the shipping costs based on the distance to your warehouse.
---
Why Shippingcosts by Postal Code?
Through the Shippingcost by Postal Code App it is possible to configure prices by postcode (range), but also to create special shipping methods.
Consider, for example, pallet shipments, free delivery for addresses within a ten kilometer circumference, etc. Can also be used for shipments abroad.
Installation
Step 1: Install the App and login. (your login details will be sent by e-mail)
Step 2: Create a shipping method and determine the title, description, standard price and VAT.
Step 3: Determine for which Postcodes you want to use a different shipping rate
Step 4: Determine whether this shipping method is available for everyone, or only for certain customer groups
Step 5: Save your configuration. The customized shipping methods will be visible in your webshop within a few minutes
Additional information
It may take a few minutes for your shipping methods to be updated.
About the App Lab
We are the App Lab. Our apps are designed to increase your sales and help you run your online store more efficiently so you can spend time on more important things, like growing your business.
Support
Questions, new ideas or feedback? Contact us via info@theapplab.io.
Images