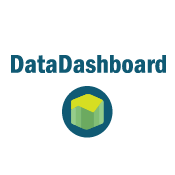 Information
Price: Free
Category: Reporting
Release date: 06/25/2015
Developer: Toscani
Support
Documentation
DataDashboard
Description
All your sales numbers, statistics and social data in one overview.

Why DataDashboard?
Wouldn't it be great if there was one place where you could monitor the relevant information of all your accounts? Where you only have to sign in once? Where you can compare all your stats: Even the ones from the newsletter you just sent? That would not only save you a lot of time and money, but it would also lead to many more conversions, right?

Meet the latest Dutch online marketing platform, specially designed for fast, clear and complete awareness of all your online activities: DataDashboard. And your Lightspeed data is automatically integrated!

Services
The following services can be connected and merged in DataDashboard:
Lightspeed
Sales, turnover, orders and more
Website quality check
Google services
Google Analytics
Google AdWords
Social media
Facebook
Twitter
LinkedIn
Google+
Monitor and send messages!
Email marketing
Campaign Monitor
MailChimp
Advantages / Benefits
All your tools with 1 account
Better overview of your campaigns
Manage your tools on 1 page
Compare your history
Also on your mobile
Post directly to social media
SEO tips after the webcheck
Weekly reporting of all statistics in your mailbox
Images