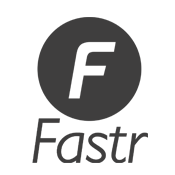 Information
Price: Performance-based
Category: Checkout
Release date: 07/24/2014
Developer: Fastr
Support
Documentation
Fastr
Description
Background
Fastr has been developed by and experienced team of programmers and online experts in order to increase a webshops conversion rate. With Fastr the process from shopping cart to payment is reduced by 95%, which increases online conversion considerably. In the end this means that your webstore will get a measurable increase in turnover.
Besides the increase in turnover, every webstore gets free access to a handy dashboard in which a clear overview is given of what has been sold via Fastr each month (segment in payment methods). The user can also see the average transaction costs per sale and how these costs have evolved over time. With these smart tools every webstore can manage their costs with ease.
All data
The address and email details that Fastr receives from the customers will be provided to the webstore owner, in order to verify the orders, and at a later time is able to get in touch with the customers.
Advantages
In summary Fastr takes care of:
- A higher turnover
- A clear cost overview
- Lead Generation
Costs
Using Fastr is first free the month! We don't charge start-up costs, monthly costs or cancelation costs. All we ask is a small fee of €0,10 per transaction, so that increasing your conversion only costs you money when you are actually making sales.
Which Payment Service Providers (PSP's) are supported?
Currently Fastr supports iDeal en Credit Card payments for the following PSP´s: Lightspeed Payments, Adyen, Mollie, Buckaroo, MultiSafePay, Rabo Omnikassa and Icepay. Besides Fastr also supports Paypal. 
The current version of Fastr is v1.1 (beta). For questions please contact us at support@getfastr.co
Images