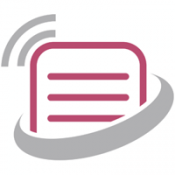 Information
Price: €1,95 / monthly
Category: Accounting
Release date: 08/23/2013
Developer: q-invoice
Support
q-invoice
Description
Disclaimer: this app is only available for Dutch merchants
Process your orders directly in your accounting. Your Lightspeed orders are automatically synchronized, this way your accounting is always up-to-date.
Your accounting always up-to-date 
Q-invoice processes your orders automatically in your accounting. Like this you prevent errors and save time.
Book incoming invoices
As entrepreneur you will always have to deal with invoices, you can book these easily with q-invoice and even prepare the payments.
VAT declaration
Every month or quarter your VAT declarations are prepared for you automatically. You no longer need to worry about it.
Bank transfers
You can import your bank transaction directly to your accounting and process them.
Debt collection notices
Generate debt collection notices based on open invoices. You don't have to wait for payments anymore!
More information? Call! +31 (0)70 220 62 33 or send an e-mail to info@q-invoice.com. We are waiting for your call. Or go to http://www.q-invoice.nl
* Discount: as Lightspeed user you will receive €1,95 discount a month on your invoice from q-invoice (Attention: this is upon contracting a paid membership)
Images