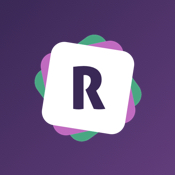 Information
Price: Variable price
Free plan Premium plans < € 199
Category: Marketing
Release date: 11/21/2017
Developer: Referly
Support
Documentation
Referly
Description
What is Referly?
Referly offers software that enables e-commerce merchants to build their own automated referral marketing programs.
Referly provides positive word-of-mouth and increases traffic to your online store.
---
74% of consumers identify word-of-mouth as a key influencer in their purchasing process
People are four times more likely to buy when referred by a friend.
92% of consumers trust referrals from people they know.
Consumers rely on word-of-mouth 2x to 10x more than paid media.

What is referral marketing?
Referral marketing is a way to incentivize your customers as an ambassador for your organization. By informing, promoting and rewarding your customers, they would be more likely to refer a friend to buy your products.

Hoe does Referly work?

Step 1: Install the Referly App.
Step 2: Create your referral marketing campaign.
Step 3: Select the participants of your campaign.
Step 4: Define your incentives and rewards.
Step 5: Build your branded templates.
Step 6: Start your campaign.
How does Referly work for my customers?
Your customer meeting the conditions set in your campaign will receive an invite to become an ambassador by email.(= referral email)
Once your customer accepts the ambassador invite, he will be redirected to his friend offer landing page, containing his personal referral link.
Once a friend of your customer makes a purchase through the referral link, your customer will turn into an ambassador and will be eligible for a reward.

Note: depending on your campaign settings, your customer's friend might be rewarded too.

What features does Referly offer?
Dynamic segments: Automatically add future customers meeting specific requirements (such as minimum order value higher/lower than, origin or language), to your campaigns.
Send automated emails: Referly will reach out to all participants meeting your campaign requirements.
Coupon code integration: Referly creates the coupon codes and gives out the rewards for you.
Template builder: Use our powerful WYSIWYG editor to create beautiful referral marketing campaigns customized to your brand.
Analytics: Referly gathers the extensive data collected and gives you insights and recommendations about your customers, advocates and ambassadors.

Pricing and signup
| Plan | Referral emails per month | Price per month |
| --- | --- | --- |
| Free | 50 | € 0 |
| Lite | 500 | € 39 |
| Pro | 2.500 | € 99 |
| Premium | 10.000 | € 199 |
Support
Questions, new ideas or feedback? Contact us via support@referly.io.
Images