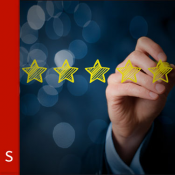 Information
Price: €7,95 / monthly
14 days free
Category: Reviews
Release date: 08/21/2017
Developer: Shappz
Support
Documentation
MyProductReviews
Description
Automated product reviews through our unique algoryithm

Increase your customers' trust and increase your sales

Improve your SEO ranking through user-generated content
---
 "Online trust is key! Content is King. MyProductReviews takes care of those conerncs."
Why MyProductReviews?
We ensure the correct reviews at the correct timing

Our proven technology and algoruth ensures that only for the right product a review request goes out. As a result, equally balanced reviews across all products requested with perfect timing. 

Increase your customers' trust

Within the online landscape it has never been that difficult to win your customers' trust. With the user-generated and curated content, trust is easily increased. 

Improve your SEO ranking

Google loves new content. Every new review is new content for your website. A continous flow of new content improves your SEO ranking. 

The power of the Shappz Platform 

Seding emails is in our blood! With all our Apps combined we have sent over millions of e-commerce related emails. Averaging over 70-80% open-rate our platform goes above and beyond every industry standard. 
How does it work?
MyProductReviews is fully integrated within the Lightspeed eCom system, with the power of the Shappz Platform. As a merchant you should deal with your daily business. Therefore, we have fully automated all features. MyProductReviews uses email and design templates. No worries, even for those we take care.
Functionalities:
√ Fully adjustable designs and texts
√ Fully multi-lingual
√ Easy to install
√ Extensive product review statistics
Rich Snippets
Rich snippets, say what? Those yellow stars in the Google Search results that boost your SEO. As MyProductReviews uses the build in review system of Lightspeed eCom, you don't have to take care of those richt snippets. They are already there ;) 
Reward your customers!
You don't something for nothing. Customers want something in return for writing reviews. Therefore, we have ensured that our unique and powerfull dynamic coupons system is fully integrated. Customers can receive a coupon code for writing a review every single time, only once per email address or not at all. 
Price
MyProductReviews start at € 7,95 (depending on your local currency) per month with a 14 day trial period. This is a fixed fee, with a very low return-on-invest period. 
Links to manuals
Allthough all our apps are heavinly tested, we know that you often have questions. Most of the questions should be covered in our manual. https://support.shappz.com/myproductreviews/
Need help?
Should you be in need of any eCommerce help? Do not hesitate our support department, we are here to support you! You can find us at: support@shappz.com. Troubles with templates? No worries email us and we fix them. 
About Shappz:
At Shappz we daily work on developing new and exciting Lightspeed Apps. As merchants ourselves, we know that a steady, yet increasing the flow of orders is a must. That is why we are committed to build Lightspeed Apps that have a big effect on your Lightspeed store at a relatively low price. Did you know that we are already serving over 3,500 Lightspeed merchants? We are an open-minded company that is continuously searching for new ideas or improvements. No-reply doesn't exist in our opinion! Feel free to have a look at our website or contact us directly via support@shappz.com.
Shappz Facts:
MyAbandonedCart total recovered order value: > €10.000.000,-
MyStockNotifier total reminded customer value: > € 2.500.00,-
MyProductUpsell total order value upsolld: > €1.500.000,-
MyDigitalSales total value of digital sales: > €1.000.000,-
Images